Switzerland – Zurich to Lucerne
Switzerland – Zurich to Lucerne
Our trip officially started Friday June 24th with a flight to Zurich leaving Raleigh at 4:55pm.
Matt took the day off and I worked from home that morning (to save a day).  Our morning was filled with last minute details and packing.  Finally 1:30 rolled around and Matt and I hopped in the car and headed to the airport.  Our flight from RDU to JFK was a breeze!  Left on time, though once we arrived at JFK there was another plane parked too close to our terminal so we had to sit on the tarmac for a good 30 mins before finally being able to park at gate.  The airline staff asked the passengers to stay seated if they didn't have an immediate flight, which was good because Matt and I were going to be cutting it close. Thankfully our departing terminal was the next one over.  We managed to run to the bathroom and grab a sandwich before boarding our flight to Zurich.
While we were waiting to depart, we noticed 1) the plane wasn't very full and 2) some workers on one of the wings.  We didn't think much about it until the Pilot came on and said there was a  maintenance issue but we would stay on the plane while they fixed it.  No more than 2 minutes later we were asked to de-board the plane!  So our flight departing at 8:05 ended up not boarding until midnight!  I was so annoyed.  I was tired and just wanted to go to sleep.  We also taxied for what felt like an hour before finally taking off.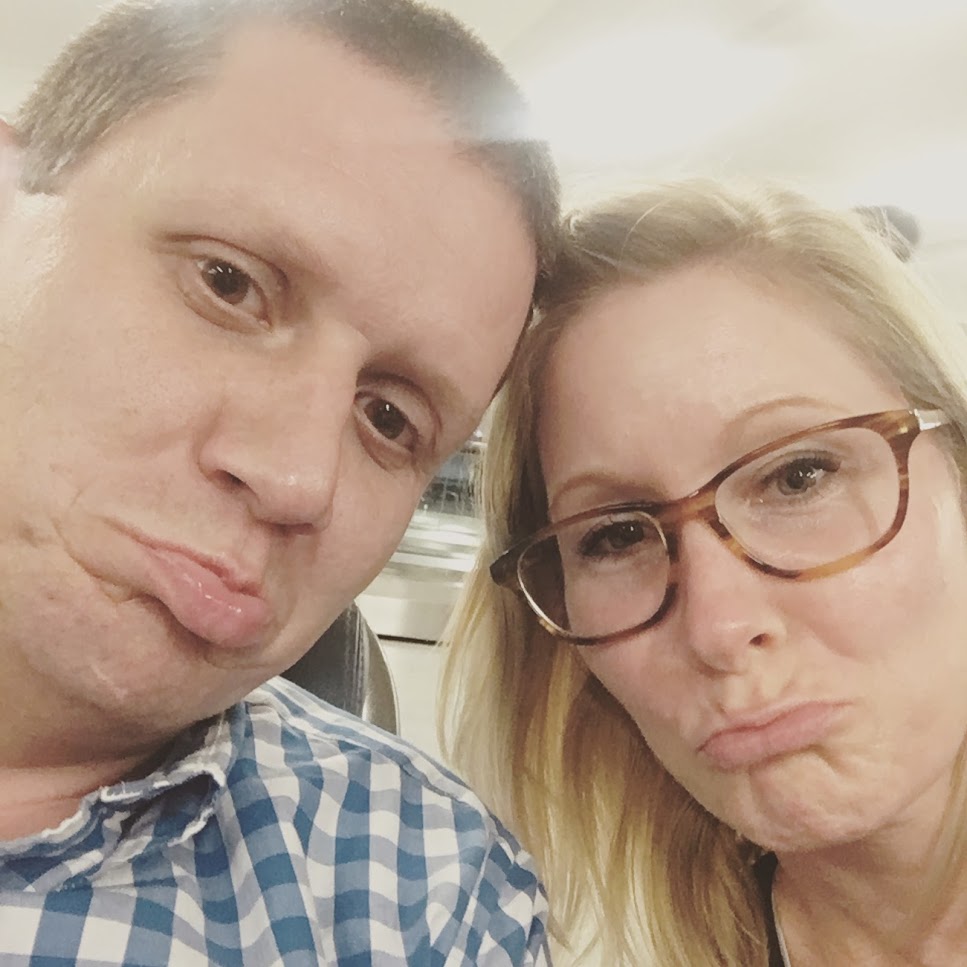 We get in the air, finally, and things are nice and quiet and dark and then they turned the lights on to serve food! WTF!?!?  At this point, I was really glad they had provided eye masks.  Finally the lights were turned off but it didn't do much for my sleeping situation.  I think I managed a few hours of sleep on and off.  I finally woke up around 6am EST starving!  I ate a few cookies and not long after they started to serve breakfast.  It wasn't great but it was food.
We landed in Zurich after noon and made it through customs pretty quickly.  We found our train and headed off for the hotel.  By this time, I'd found my second wind so minus really just needing a shower I was doing pretty good.
After a short walk from the train station we found our hotel, Sorrell Hotel Seindenhof.  Our room wasn't quite ready so we went to the hotel restaurant and ordered a coffee while we waited, watching all of the super expensive cars drive by.  We saw a McLaren, Porsches Lamborghinis – there was not shortage!  As we were sitting there the bottom fell out.  Thankfully it was a quick little rain storm and passed before we went to our room.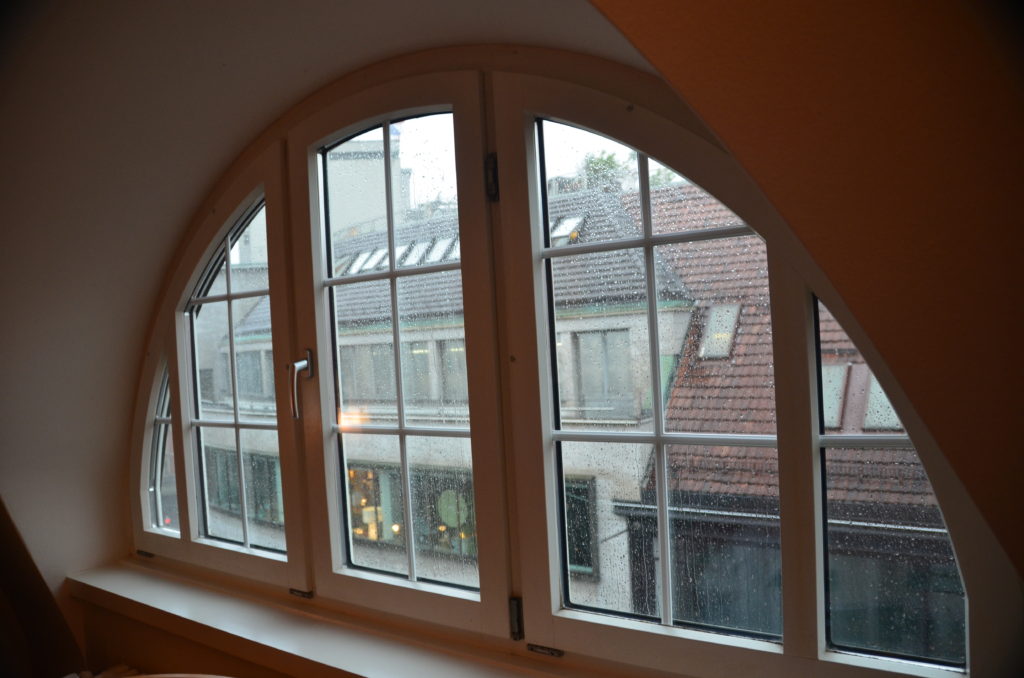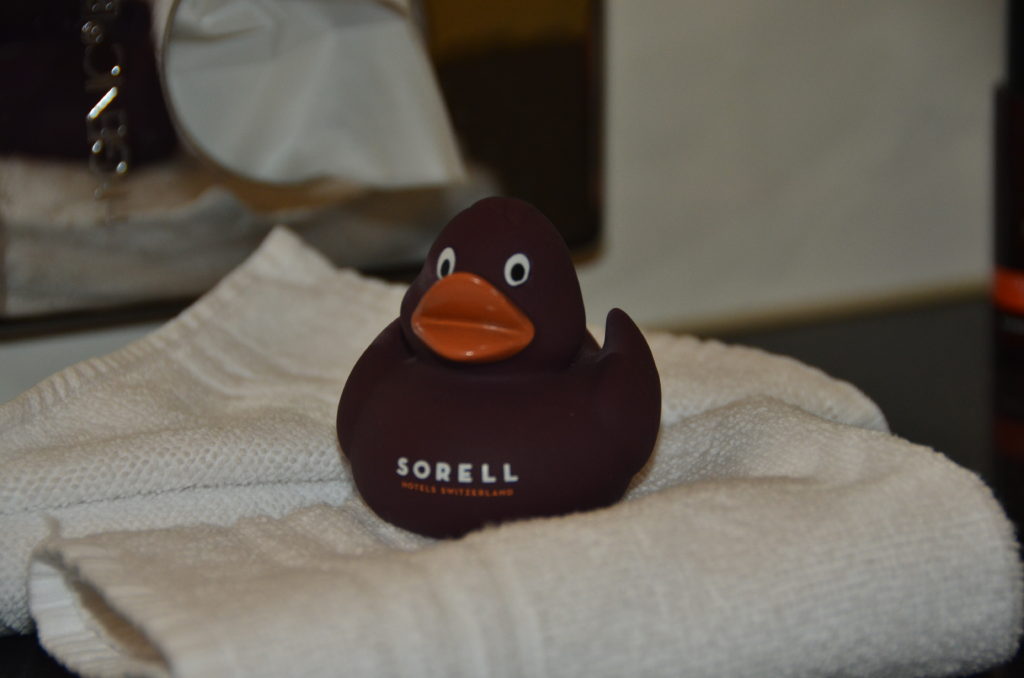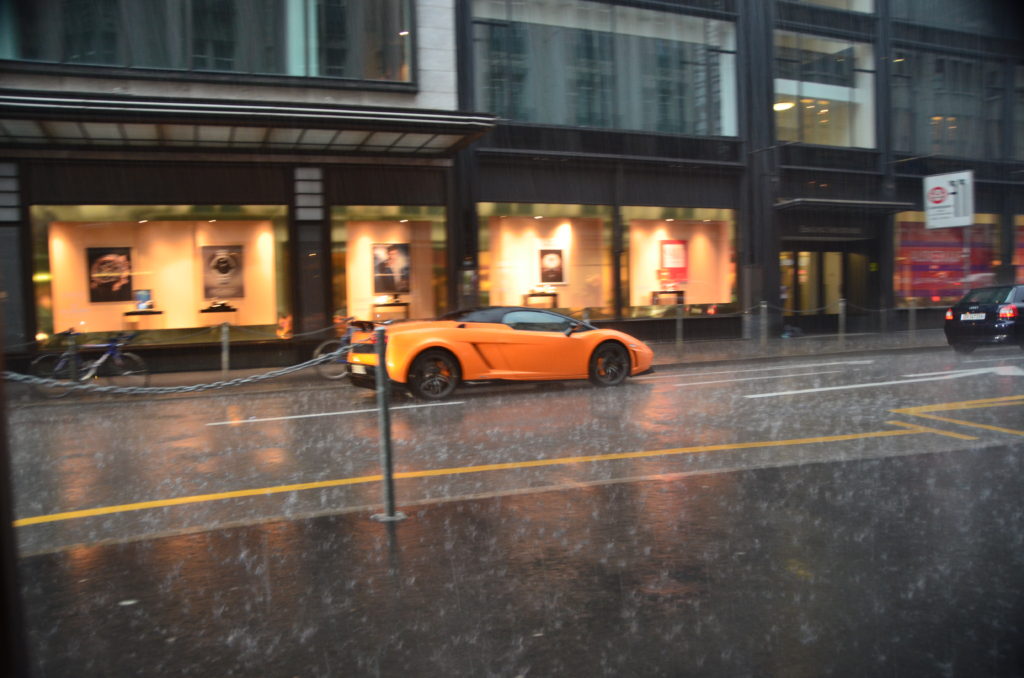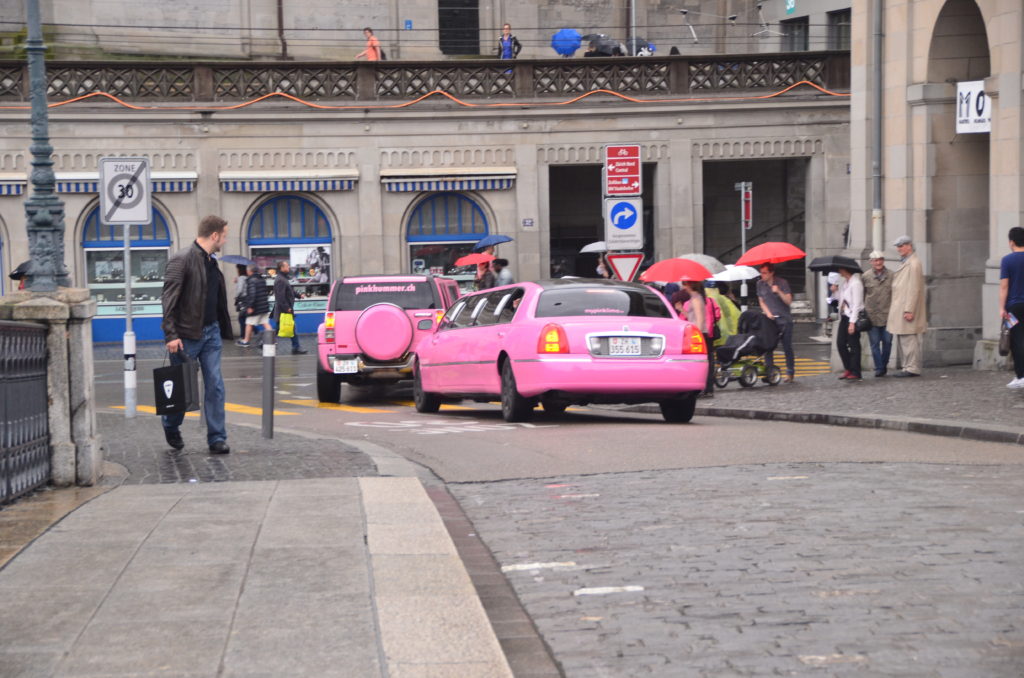 Once we got to the room we showered and headed out to check out the city.  We wandered over to the old city and walked around before deciding we needed food.  At this point, we were back by the hotel but hadn't found anything interesting.  We stopped by the front desk and the girl recommended a place in the old city.  Go figure!  So we headed back over there.  We ended up stopping at a place called Saint Lucia for Italian food!  It was really good! After dinner we headed back to the hotel for sleep!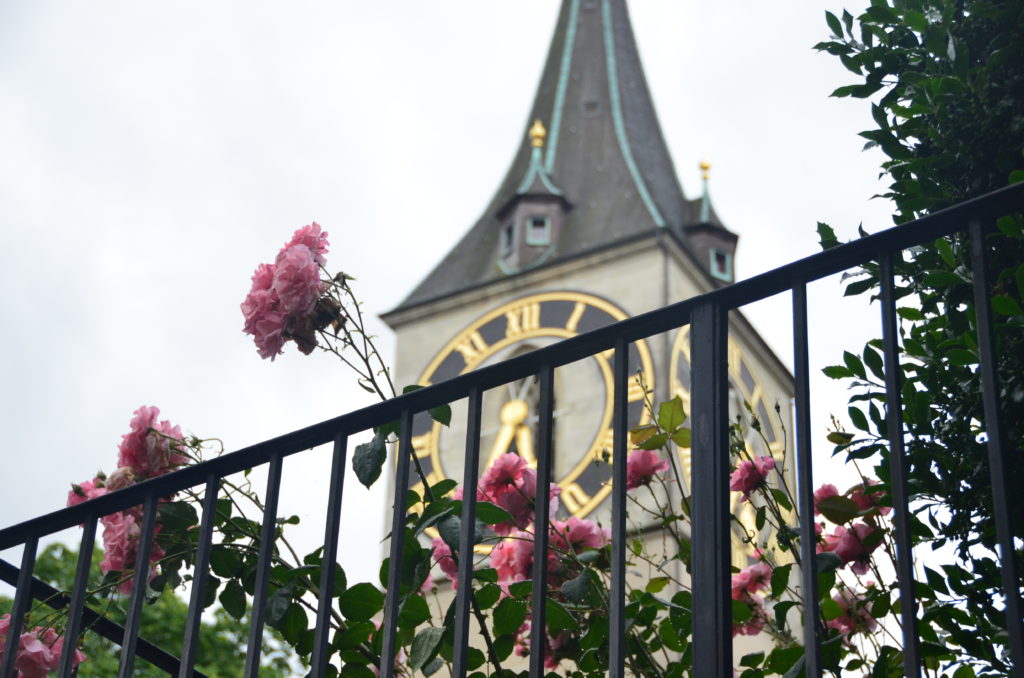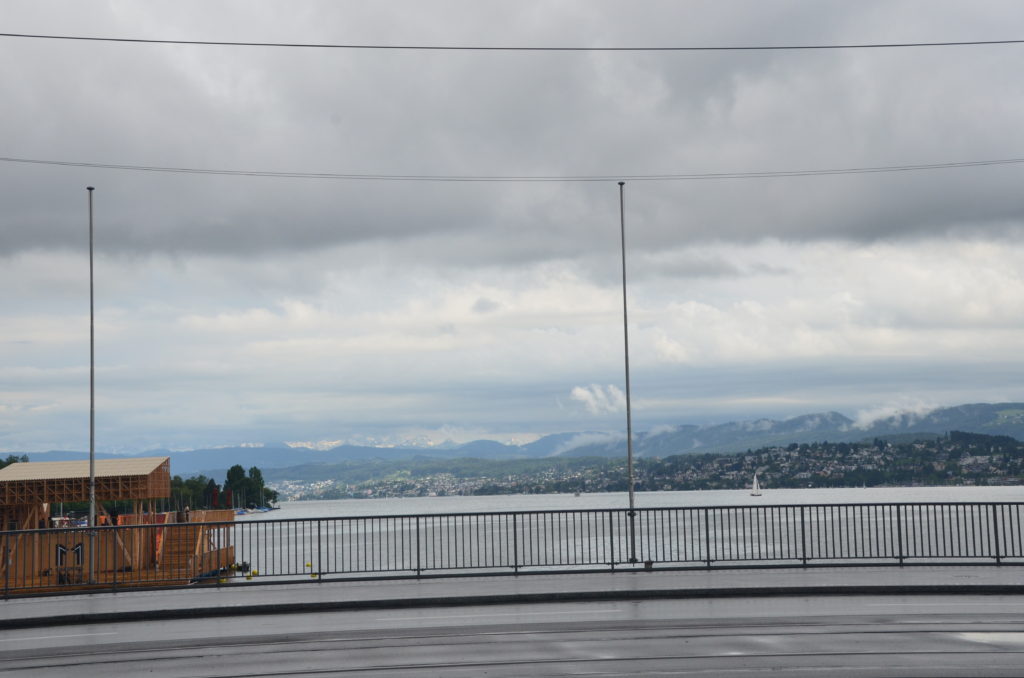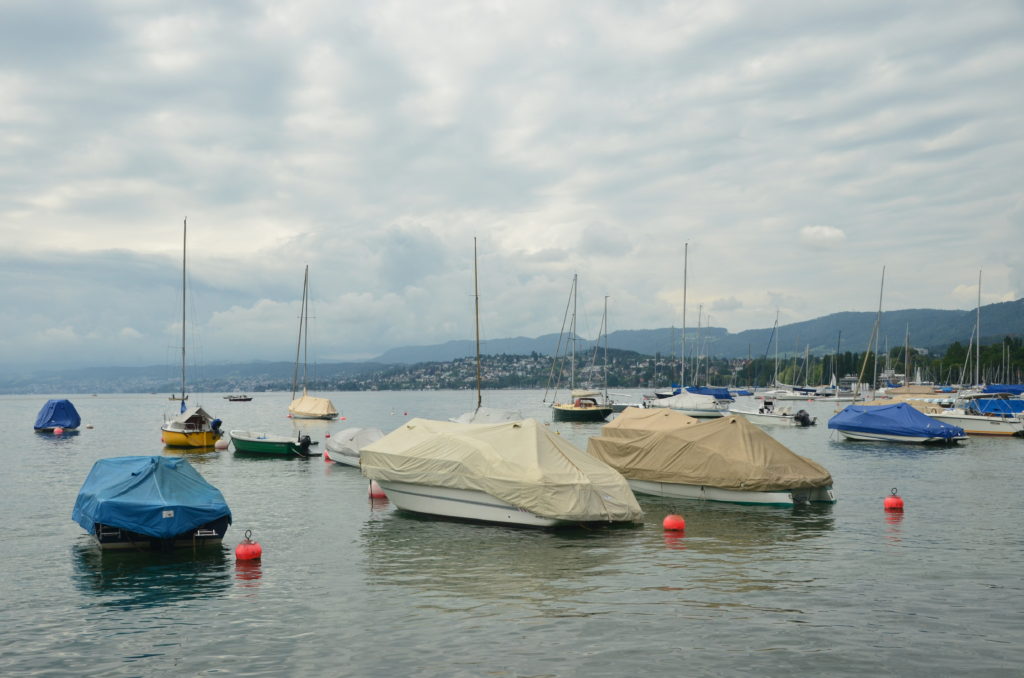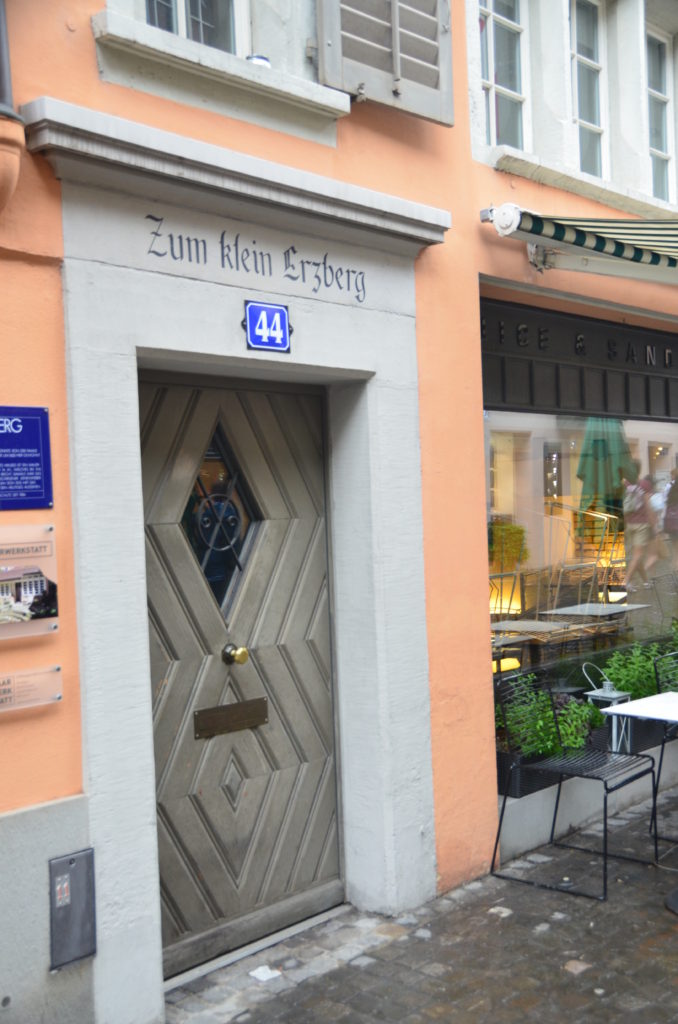 The next morning we woke up and grabbed breakfast from the hotel restaurant.  We then took another walk around town.  The sun was out so we had a nice stroll before going to check out and grab our bag for the train to Lucerne!